Everything You Need To Know About Plunge Pools in New Zealand
With our backyards becoming smaller these days, spa pool manufacturers have developed a new range to suit, known as plunge pools. Plunge pools are larger than your typical therapeutic spa pool but take up less room than a traditional inground swimming pool. Where swimming pools are usually just an open area, most plunge pools also have seating similar to what you would find in a normal spa, so that you can be seated comfortably and spend some time cooling off in the warmer months.

A plunge pool is traditionally a deep, cool body of water into which you plunge your body to refresh and revitalise. Inspired by something you would find at the base of a waterfall in middle of a rain forest. The beauty of most plunge pools these days is that you can also heat the water, just like a spa pool or swim spa. Especially in the New Zealand winter, this means you'll get much more use out of it than a traditional backyard swimming pool, which most people simply forget about throughout the cooler months.
Plunge pools, just like spa pools and swim spas, are designed these days to be a part of your everyday life. They're built to require a minimal footprint so you can integrate them with your outdoor living areas. Once any body of water is part of your daily space, you'll find your family will naturally gather around the inviting atmosphere and tranquility that moving water creates.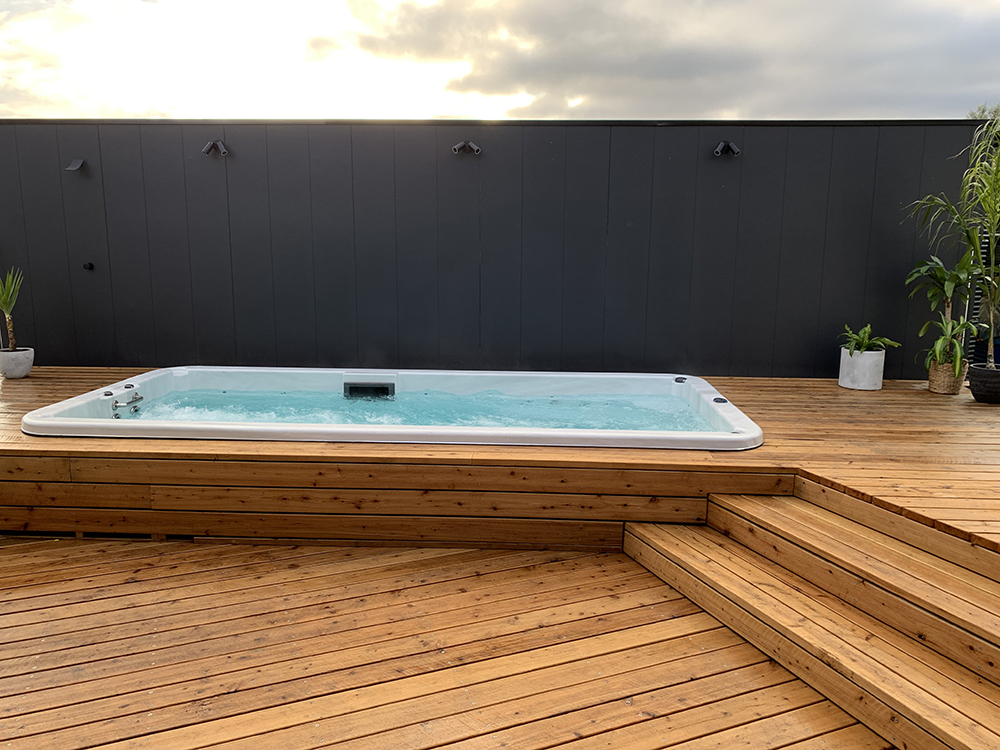 Exploring nature in New Zealand is ideal; plunging into a cool pool after a morning run, or relaxing after a day on the snowfields in 38degrees of therapy is the best way to finish any day.