This is a run through of the features you'll get from the different specification levels of a Sapphire Spa.
Starting at the entry level end of the scale, the STANDARD spas are an affordable specification with no compromise on quality. These spas are a simple plug and play connection, ready for the family to start having fun. They offer great performance in a value for money package, with a 3kw variable heater to maintain water temperature whilst spa is in use
mySplash is a typical example of a STANDARD entry level spa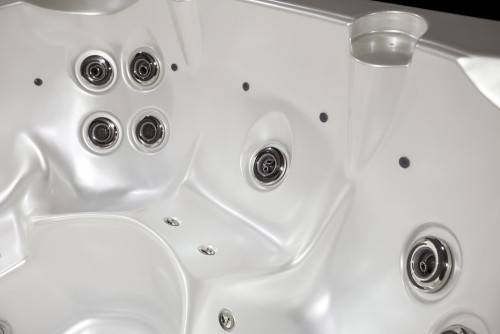 Next, our STANDARD+ spas are our best value for money package, offering our fully integrated equipment for superior performance We've installed a dedicated filtration pump for easy water maintenance & 3Hp SMARTflo hydro boost pump powering our high pressure flow through sqr massage jets. LED waterline lighting around the perimeter of your spa adds some ambience to your outdoor area.
myDelight spa pool here is one of our most popular shapes within the STANDARD+ models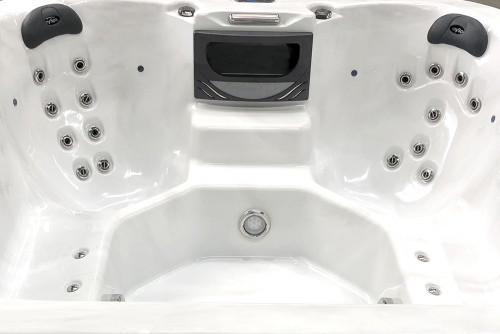 Our CLASSIC spec'd spas are our most popular range of family spas, offering you more choices seating arrangement and size.
The myRecovery spa pool is a family favourite within the range, offering lots of seats and plenty of internal space.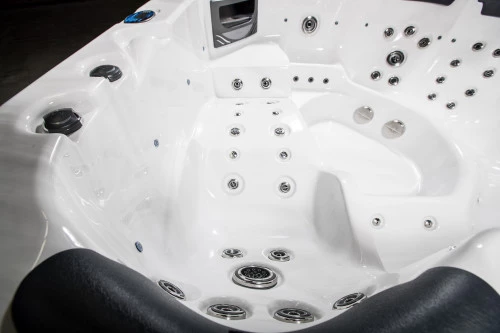 Easy to use and built to provide effortless family fun, these spas also offer additional features including automated ozone water sanitisation. We have such a smart control system, these spas can run on as little as 15amp plug&play or, can also be 25amp hardwired, allowing the equipment to perform at optimal levels, so temperature recovery is at a maximum capacity, suiting everybody & every lifestyle.
Our premium spas symbolise excellence with a perfect synergy of engineering and design innovation. This fully jetted spa range means every seat delivers the most powerful massage possible. The Smartcontrol system fully integrates all spa componently to streamline energy efficiecy whilst also offering specialist hydrotherapy spas for targeted massage, treatment and rehabilitation. Our PREMIUM range of spas offer you a wider choice of sizes to suit a balcony, alfresco, backyard and also larger models for entertaining.
myExtravagance is our flagship spa pool within this top of the range specification.
Visit your local Sapphire retail store soon to sit in one and try it on for size.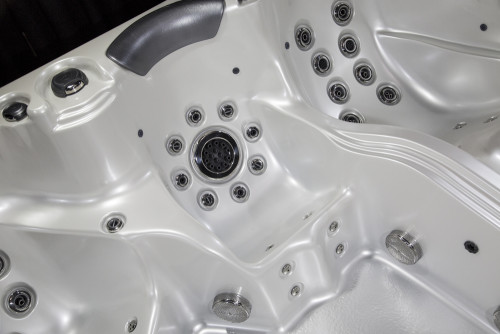 PREMIUM spec'd spas offer a large 6 kilowatt variable heater to maintain water temperature whilst your spa is in use and more efficiently heat your spa to your desired temperature. A second boost pump on these spas gives you the ability to run more hydrotherapy jets without compromise on pressure.
You can discuss all of these options and many more with any of our retail partners in your local area, so please have a look at our website or call us and one of our consultants will be able to help you out.