Sapphire Embossed Headrest
In response to manufacturing challenges, we have decided to replace the current Lounger and Versatile head rests with one Sapphire Embossed headrest across all models. This will be a phased approach during 2022 and we will keep this page up to date on the moulds that are being changed. This is a positive product change and will keep you updated so there's no surprises when you open your new spa for the first time as brochures in our retail partner stores will not yet reflect this change until all spas have been completed.
As at 1st April 2022 these moulds have had the embossed headrest manufacturing updates completed :
Compact mySpace : myPartner : myEscape
Family myLuxury
Luxurious myTimeout
Entertain myFriends : myParty
Swim Spas myWorkoutSERIES : myIndulgeSERIES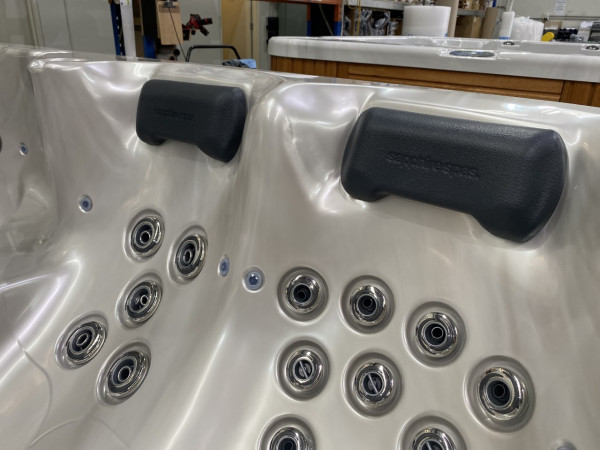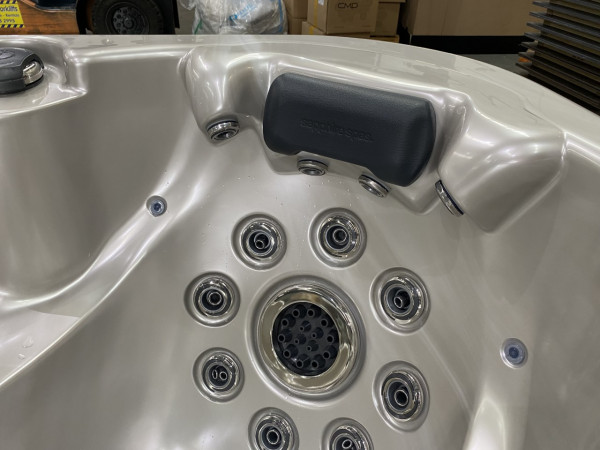 EnviroGum cabinet
Sapphire EnviroGum timber cabinetry has been recently introduced to our product range due to the challenge of increasing cedar prices and availability. As prices have continued to escalate at alarming rates, largely being driven by the reductions in harvesting areas of the timber in Canada, we addressed the need to provide our customers with an attractive alternative.
Trials have now completed and we have committed to a sustainable alternative with a similar look and properties of cedar. The new timber is called EnviroGum and is Plantation Grown in Europe. The timber (cabinet only) is approximately 20% heavier than cedar but exhibits some stronger/tougher characteristics and importantly looks great.
EnviroGum will be offered at the standard purchase price, but cedar prices will increase starting from 1 April 2022, making cedar cabinets an optional upgrade.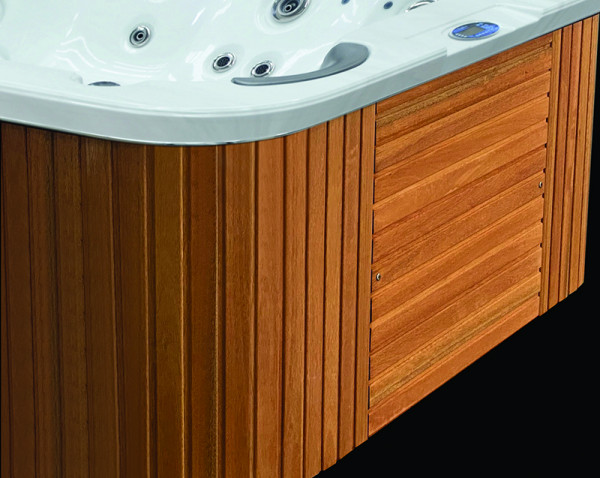 EnviroGum steps
As of 1st April 2022, we will be making changes to the construction material of our standard & deluxe timber steps; any cedar components will be replaced with EnviroGum