Super efficient cabinet insulation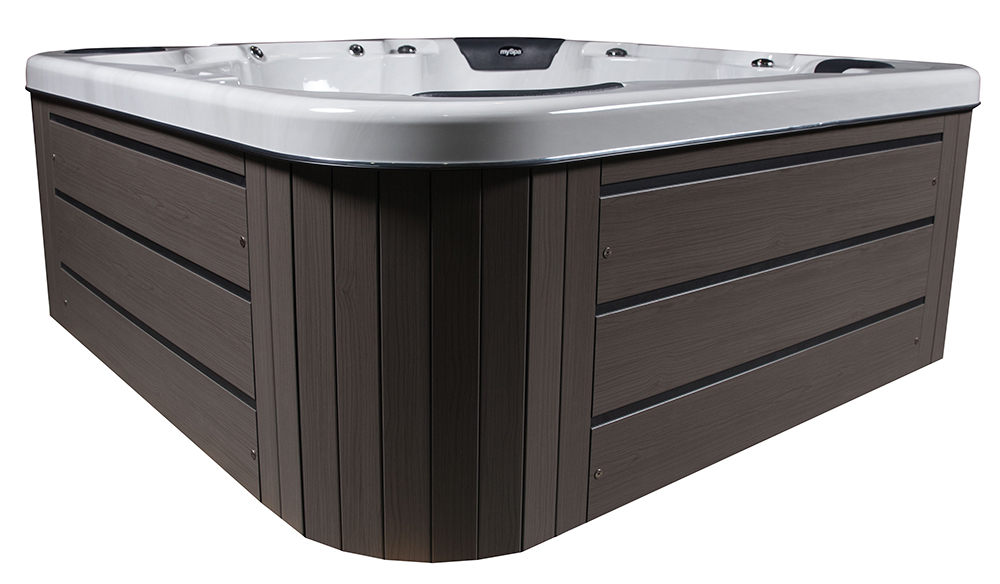 Sapphire spas cabinets are custom made to each spa so there are no gaps for warm air to escape and no unsightly strip covers.
Our cabinets are made extra long so they sit right up high under acrylic shell so there is no heat loss from inside cabinet.
Our heatlock7 seven layer insulation comprises of an insulated custom made cabinet, 2 layers of insulation on interior of cabinet walls and base, high density insulation on shell and a premium Australian made cover. Sapphire Spas also offer the super efficient cedar wood cabinet with cedar being a very effective insulator in its own right.
Heatsaver hardcovers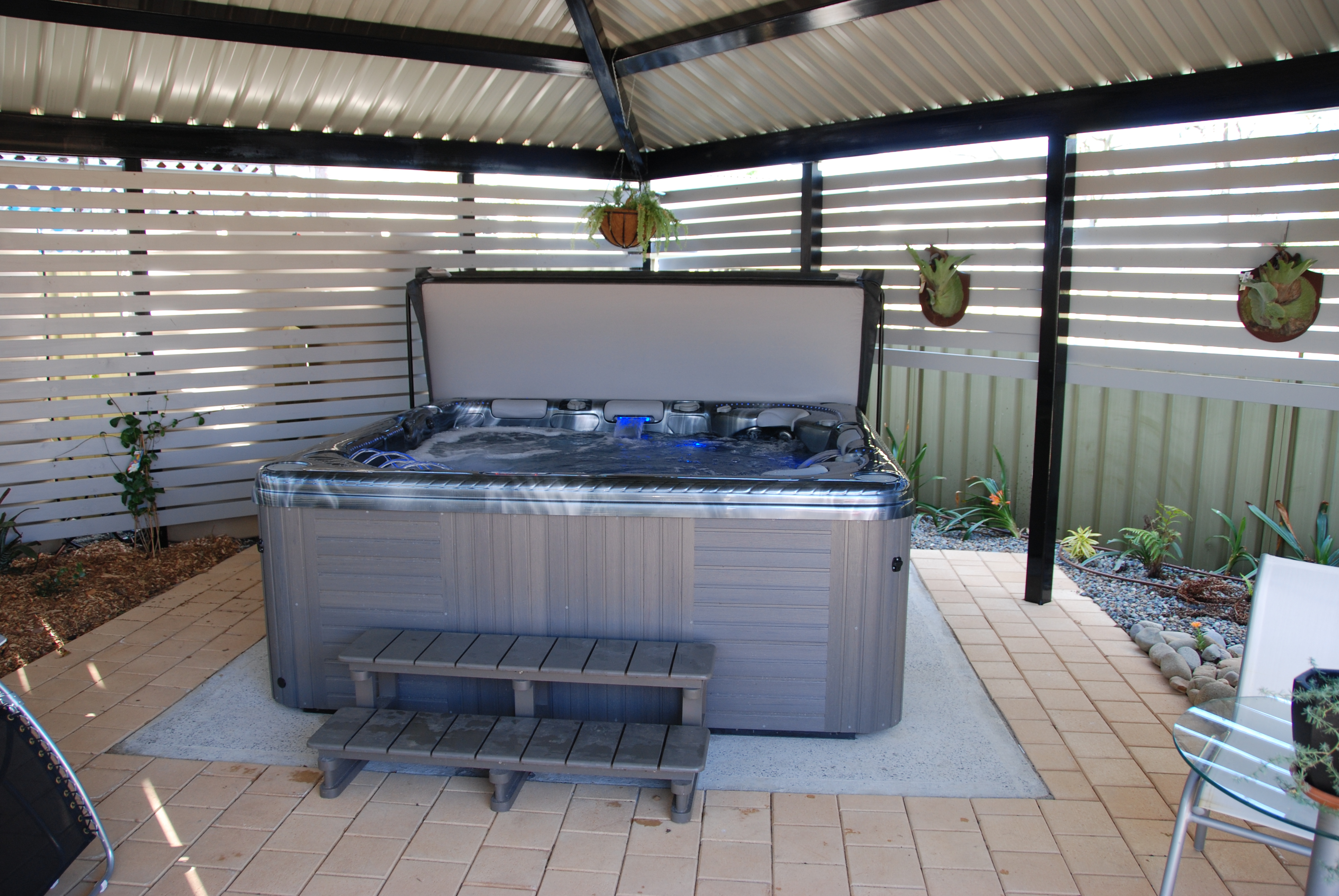 We only use quality Australian made covers that use a high density foam inlay to stop heat loss in its tracks. Our covers are super strong using aluminium inserts for extra strength.
POWERsmart intelligent operating system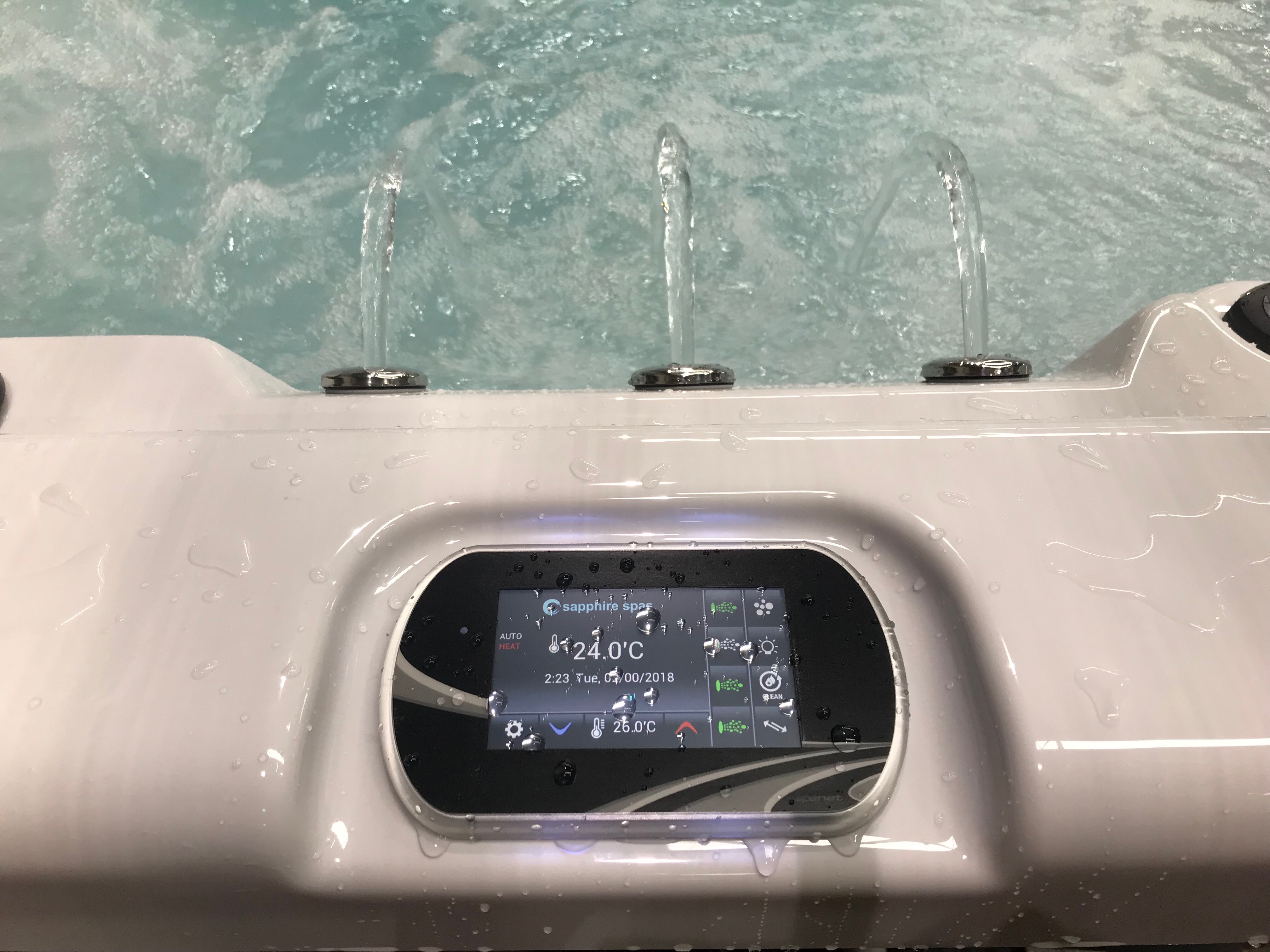 All Sapphire spas come with industry leading control systems that are heat pump and gas compatible saving you up to 75% on heating costs.
Sapphire Spas are smart meter compatible and can save you 30% using off peak power - 'power save mode' .
Our operating systems offer exclusive functions such as eco mode, sleep mode and away mode to save you money and reduce operating costs.
mySpaLINK - control your spa from anywhere in the world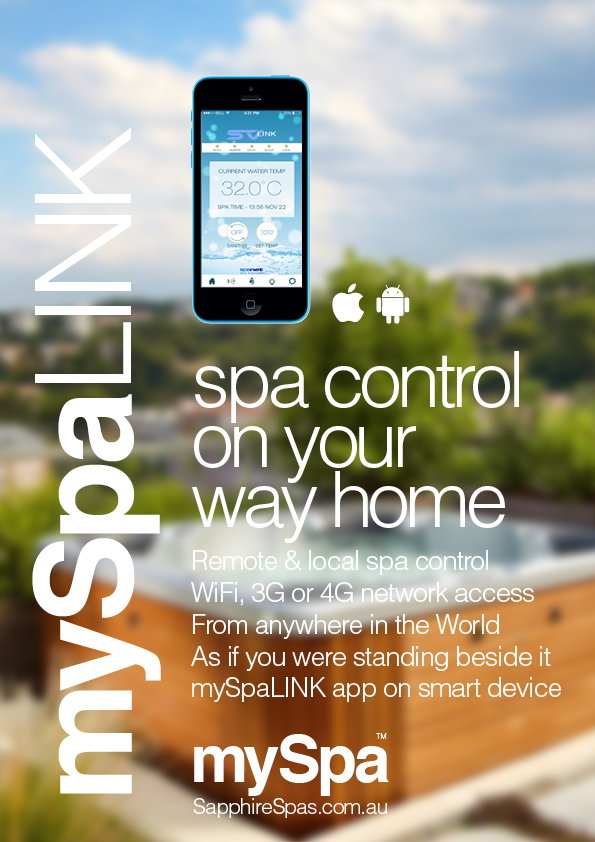 The mySpaLINK module and 'app' allow you to connect to and take control of your spa, locally or remotely via a WiFi, 3G or 4G network, providing access to your spa from any location at any time.
The mySpaLINKapp for your smart device becomes a wireless remote for your spa, enabling complete control over all spa accessories including pumps, air blowers and LED spa lighting effects. You have total control over every possible spa configuration setting via your smart device; there are no shortened menus or minimal access to limited settings. mySpaLINKapp allows complete adjustment of all spa control setting as if you were standing in front of the spa.
Simple to use touch screen menus make adjusting the spa temperature, selecting your desired heating mode, programming filtration, sleep or power save timers and other such settings a breeze. Even if you have never owned or used a spa pool before, from the moment you open the 'app' you'll be driving the spa like you were a professional.
Focus on varidrive80
World's first varidrive80 - this all-in-one filtration&boost pump replaces the traditional technology of a separate circ & boost pump system. Delivering a higher volume of water & greater jet pressure in both filtration and hydrojet boost pump modes, this revolutionary pump provides better filtration, whisper quiet operation and full 3Hp hydrojet output. Eliminating the need to run an additional circulation pump to ensure adequate filtration, the varidrive80 promises crystal clear filtration for as little as 10cents a day.
With consideration for the practices of physiotherapy and remedial massage, we have programmed three unique sequencing modes into the varidrive80.
Promising much more than a 'basic' wave pump, our V80 offers touchpad control of 80 personalised jet pressures, catering for all levels of massage requirements; relaxation / therapeutic / remedial / sports recovery / rehabilitation / body toning / circulation boost / exercise for the elderly or injured. Replacing, or at least supporting, the benefits of professional treatments, the V80 is your 'on demand' personal masseur.
Listening to our body, we are constantly learning & looking for ways to improve the benefits offered by our spas. Much like you update your smartphone, the V80 runs on smart software that can be updated as we learn, understand and grow inline with the health & body professionals who we trust to keep us well.
cheapest operating costs
Heat&Cool pump technology
Converts every 1.1kw of power into 5.5kw of heating energy, to lower your spa heating costs, using up to 75% less energy than a conventional electric heater and 50% less energy than natural gas. The spas that will benefit from this upgrade, have been manufactured 'heat&cool pump ready' to allow you to add-on this energy saving component in the future.
Check our our blog topic on spa-heating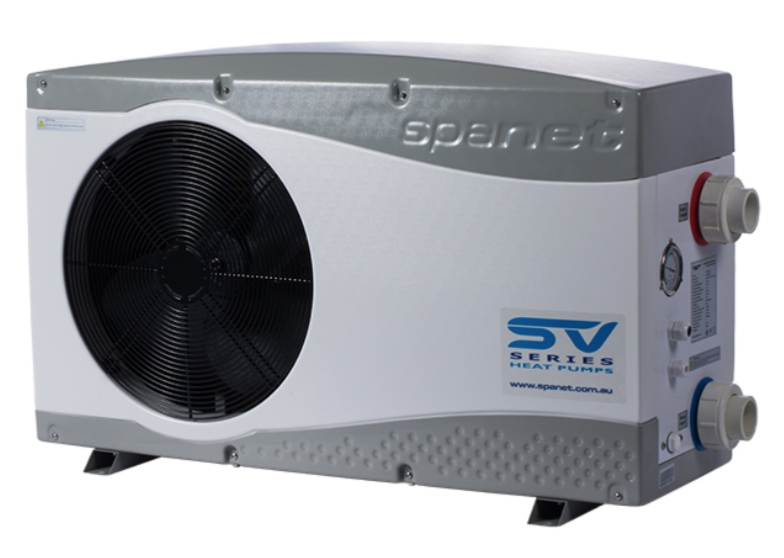 POWERsmart
POWERsmart variable heater
Did you know that most spa pools on the market today already have a built-in conventional heater? These are the standard when it comes to spa heating and they do a good job of warming the water and maintaining your set temperature.
A typical plug-in (10 or 15amp) spa heater may experience load shed shutdown however, once you turn on the jet pumps. Make sure the built in heater is a variable output heater; this will optimise performance to maximise heating output whilst the spa is in use. When you turn on the jet pump, a variable heater will assess how much power it can use to continue to heat your spa and avoid load shedding shutdown, so your spa stays warm while the jets are in use.
On average electric heating will warm water at a degree an hour and are designed to be kept warm once your water reaches the desired temperature to be most economical. Although your initial heat up will take some time, keeping the spa at 'jump in temperature' is the best and most economical way to utilise these heaters, instead of heating from cold each use. The benefit of this heating is that they are fuss free being contained underneath the spa cabinet, no additional connections or installation is required, and they do their job well. For most people, this is all that they need to use and enjoy their spa, but if you're looking to reduce your running costs further, this is when external heaters will come into play.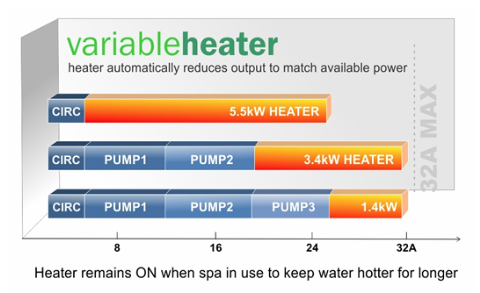 Crystal clear water with minimal use of chemicals
Our automatic filtration looks after water purity for you. Our clearzone purification system is up to 5x more efficient than conventional water treatment methods.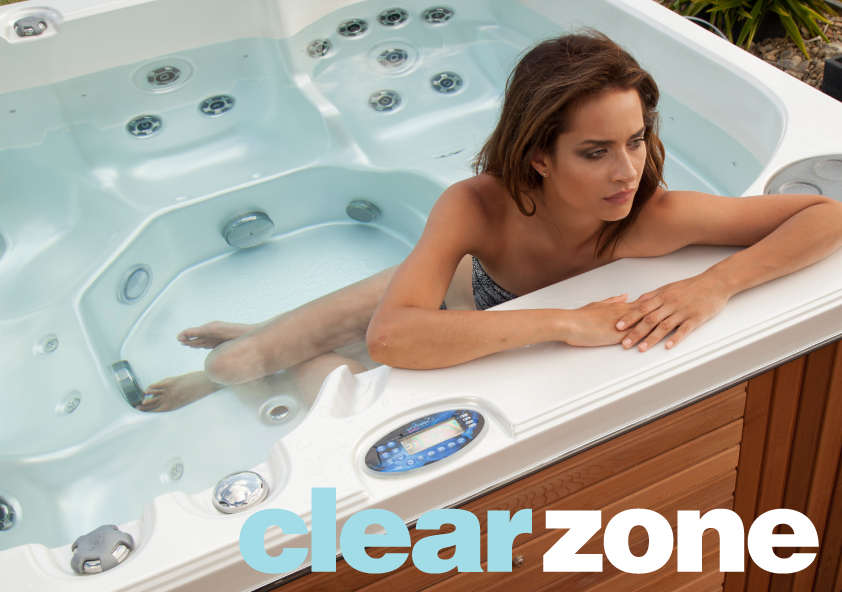 heatlockthermo+ insulation system
The best way to reduce heat loss and keep running costs to a minimum. Our heatlockthermo+ system allows Sapphire to create the most energy efficient spa in the World today.
Our energy conserving insulation comprises of an insulated custom made cabinet, 2 layers of insulation on interior of cabinet walls and base, high density insulation on shell and a premium Australian made cover.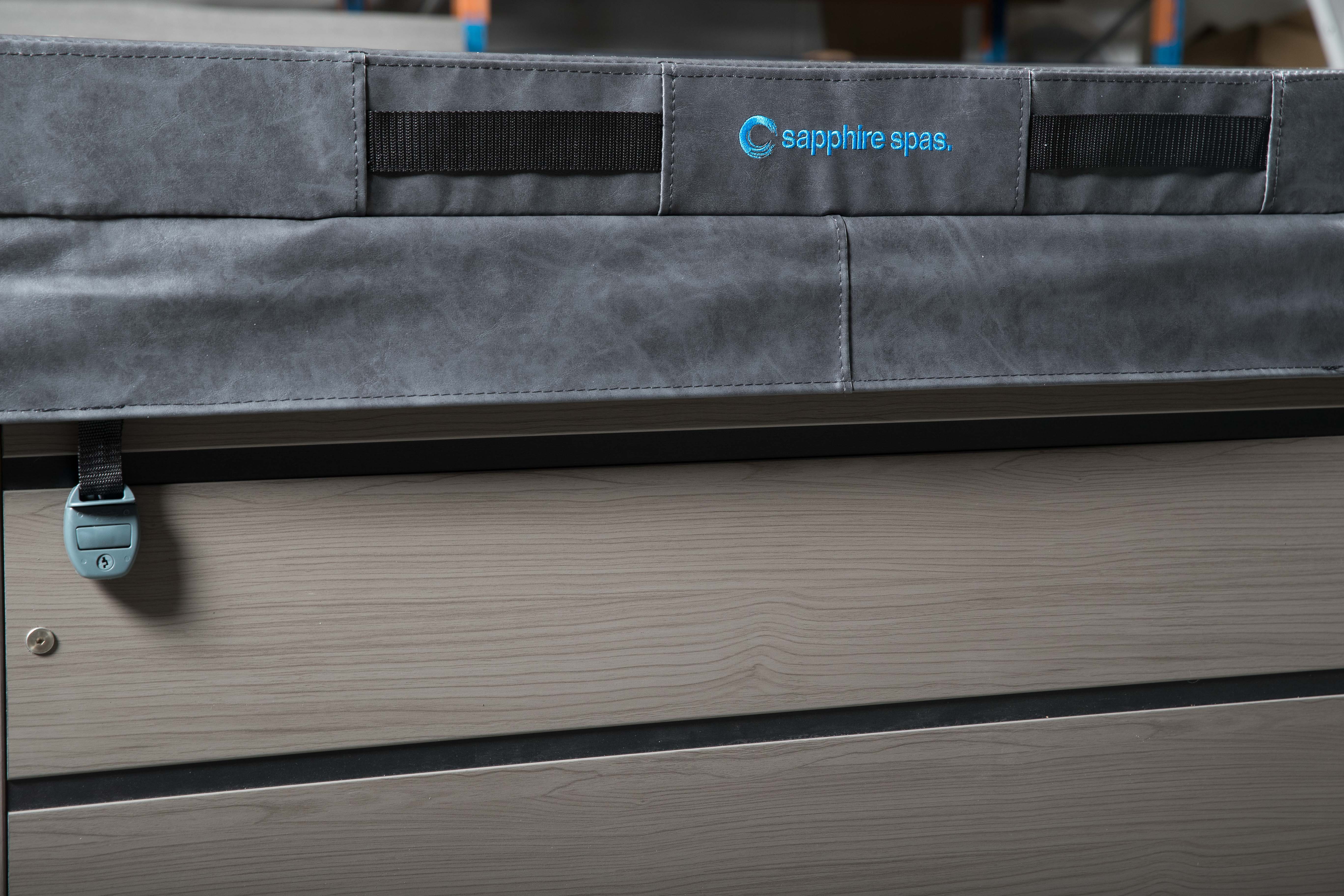 Software updates
Your SpaNet control system will enable software updates to be easily carried out as new and improved features and technology become available (just like we update our iPhones or PCs).
Simply keep in contact with your Sapphire Spas dealer and take advantage of new configurations, settings and money saving upgrades.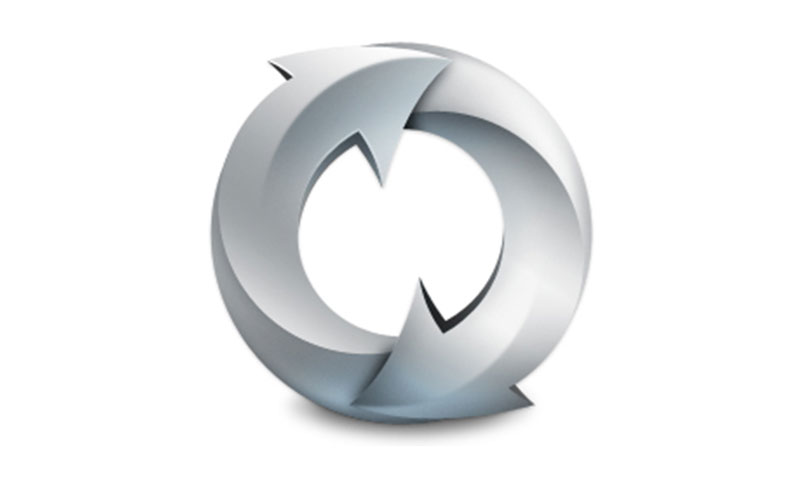 Onboard expansion ports
Onboard expansion ports are already available on the SpaNet SV system. These digital expansion modules allow us to later integrate with other energy saving devices such as gas or solar, which are currently under development. They also allow for future development and integration of new technologies as they become available.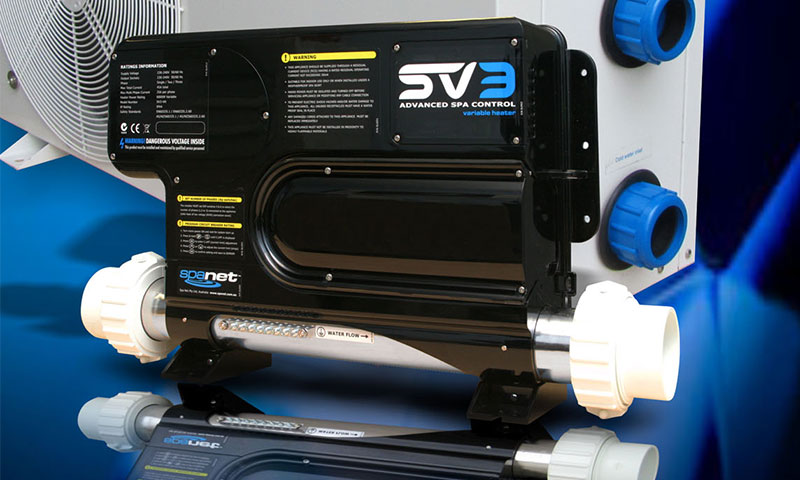 Beat rising electricity Costs
With ever rising electricity costs & growing consumer concern over power consuming devices, it is imperative that we do everything possible to reduce the daily operating costs of our spas. We recognised that SpaNET are leading the way in innovative technologies and that is why at the heart of every new Sapphire Spa is a powerful SpaNET SV Series control system with optional integrated heat pump. The SpaNET control systems are simple to use, hassle free and with their host of exclusive PowerSMART energy saving features they are the undoubtedly the most cost efficient way to operate a spa pool, delivering the lowest possible daily operating cost.
Your SpaNet PowerSMART control system only draws the power it needs.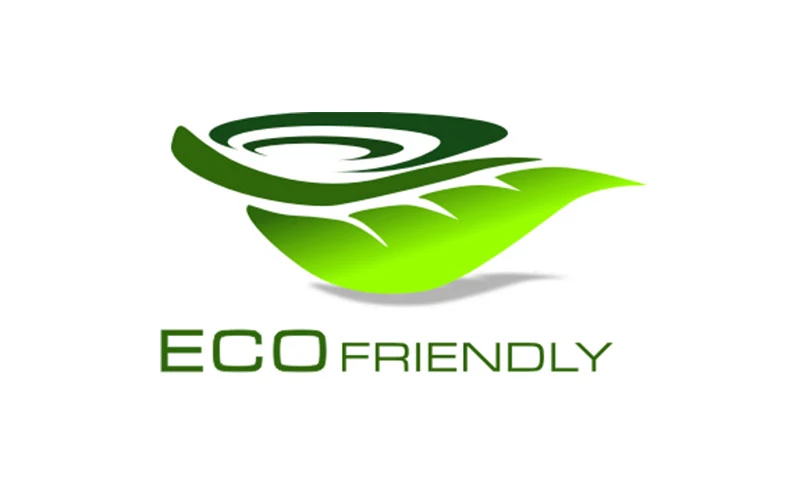 Dynamic thermal tuning intelligence
mySpa will 'learn' about your day-to-day spa usage to reduce costly on-demand heating.
Dynamic Thermal Tuning reduces the drop in temperature between your spa visits to give you the lowest daily operating cost.
PowerSave software
PowerSave Software automatically controls power consumption to utilise off-peak tarrifs whilst maintaining water temperature and daily filtration times.
mySpa will customise your spa's power usage and lower the daily running cost of your spa.