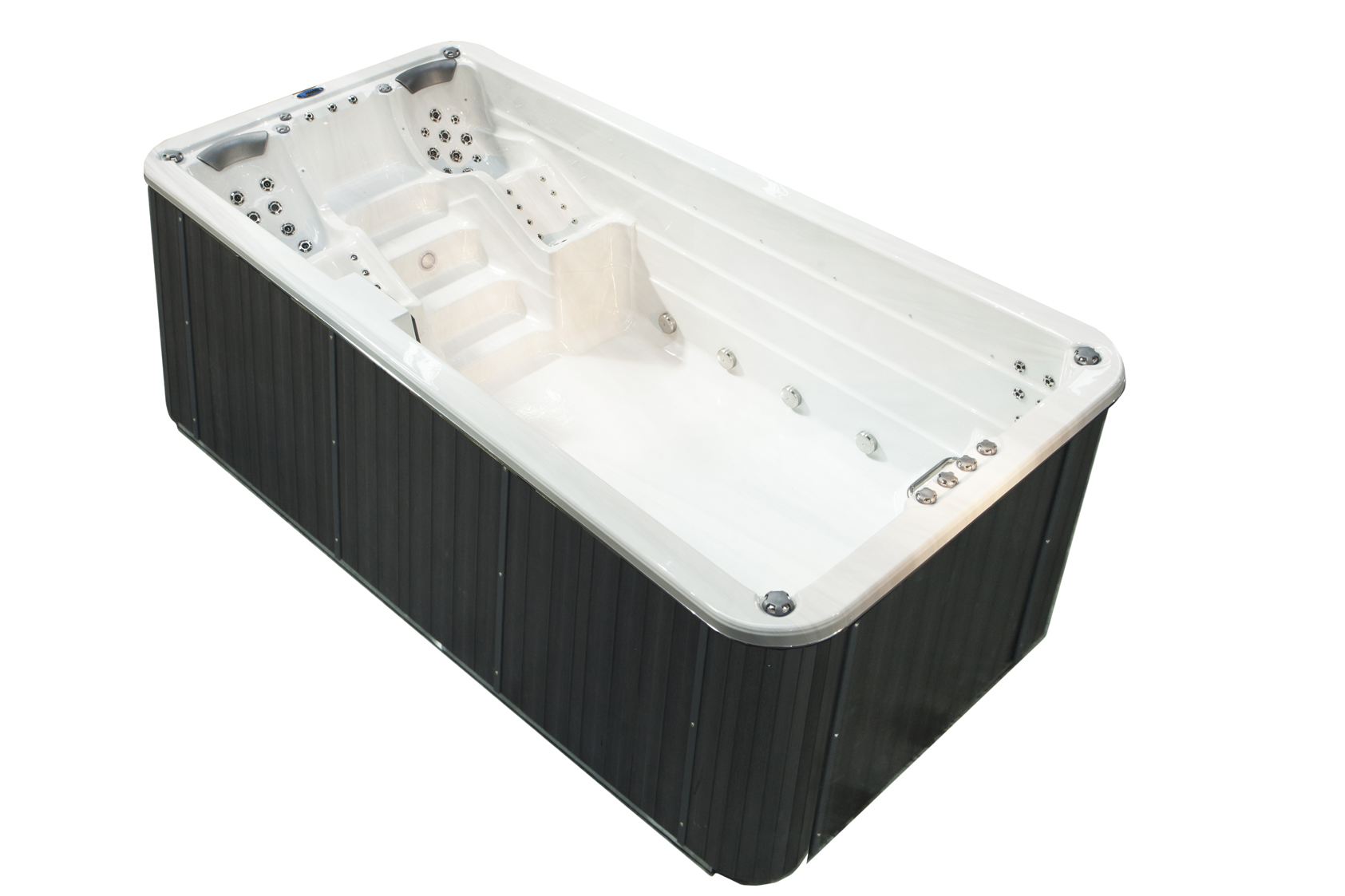 Outdoor Spas for Sale
Over the past twelve years, Sapphire Spas has grown to become one of Melbourne's leading spa pool manufacturers and suppliers. Specialising in outdoor spa pools and hot tubs, we have enhanced the lives of countless customers with our range of quality products. Our swim spa creations can do so much, helping you enjoy time with your family, conduct your weekly fitness routine and even rehabilitate yourself from injury! Our dream is to supply you with the ultimate spa experience in your backyard regardless of your aims. From exercise to relaxation, our products can improve your life in a number of areas.
As we run our own outdoor spa manufacturing plant, we can customise the final product while keeping a close eye on quality control. Our spas come in a wide range of colours, textures and shapes too as we can modify all aspects. You can browse our list of non-slip surfaces, cabinet exteriors and spa covers right here on our site. All materials have been chosen for their durability, appearance and affordability, giving you the very best choice in spa pool design that Melbourne has to offer. At Sapphire, we can design and produce the perfect outdoor additions for your garden.
When ordering one of our outdoor spas, we also boast a range of additional features from you to choose from. Include some underwater lights for a romantic setting, ask for an iPod dock for some funky tunes, or install our Bed of Bubbles for an innovative way to detox and rejuvenate in your own garden. The inner workings of our spas are also designed for superior performance. Our whisper quiet filter pumps will keep the water clean and hygienic without you hearing a thing. Finally, our Dynamic Thermal Tuning lets you adjust the water temperature in a quick, cost effective manner.
More information about our outdoor spas can be found on our website. From product brochures to user manuals, we give you everything you need to know about our spa pool range. We even boast a YouTube channel full of instructional videos where you can find a host of informational guides on installation and operation. The team at Sapphire wants you to gain the most out of your spa and will be happy to discuss all aspects for you. In this way, you can create your own story and enhance your quality of life with one of our amazing products.
If you would like to order a customised outdoor spa for your home, we are available to talk by phone, email or the electronic form on our Contact Us page. We'll be happy to talk to you about everything from our range of design options to specific details about our manufacturing process. Find out why we continue to set industry standards through innovation, design, quality and service. At Sapphire Spas, we are now looking forward to supplying your very own personal spa experience. For brand new levels in relaxation, rejuvenation and fitness, get in touch with our friendly team today!