Starting in 2009 from a need to provide the people of Whangarei and all Northlanders, great customer service, Deep End Spa & Pool has become the store to go to for all your pool and spa pool related needs in the North.
Deep End Spa & Pool is a family owned and locally run business where you can be assured of friendly, courteous and professional service with top quality products from some of the worlds best manufacturers.
We are honoured to be a Sapphire Spas retail partner and have an extensive range of Australian made Sapphire Spas in our showroom. We would be delighted to show you the range and discuss the options of your new spa pool with you. As we care about your spa purchase experience, we will deliver, install and commission your new Sapphire Spa with you. Once you begin using your new spa, we are there to hold your hand through water maintenance and advice for many years after, so you can enjoy your new Sapphire Spa.
We have been installing swimming pools for over 10 years and are proud to be a Leisure Pools swimming pools dealer. Leisure Pools is the best fibreglass composite swimming pool on the market with patented construction and designs.
Our reputation is built from many years of experience within the spa and pool industry and can help advise, supply and install swimming pools and spas from some of Australia's leading manufacturers. We are also members of the Pool and Spa Association of New Zealand (PASA).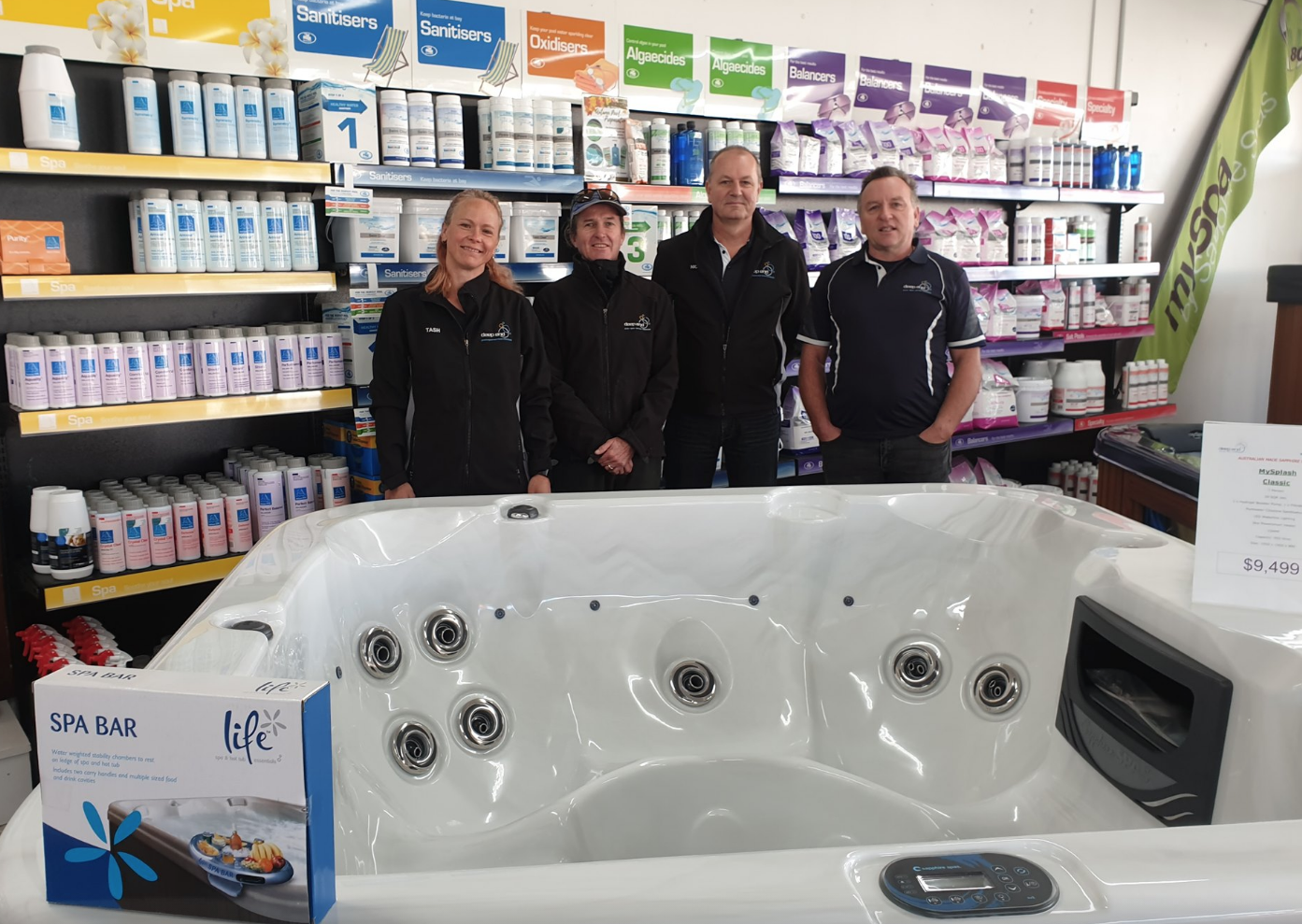 Our showroom has an extensive display of the Sapphire Spas range - Compact, Family, Luxurious and Entertaining swim spa and spa pool models for you to view.
Deep End Spa & Pool are Northlands only BioGuard approved retailer with an extensive range of chemicals in store and were the first in Northland to offer fully computerised water testing.
Customer support and onsite service is our number one priority and we pride ourselves on arming you with the knowledge to make an educated decision on which spa tub to purchase, as well as unmatched after sales support, chemical sales, spa servicing and advice. Additionally, we can supply spare parts for spas and pools from all of the major manufacturers.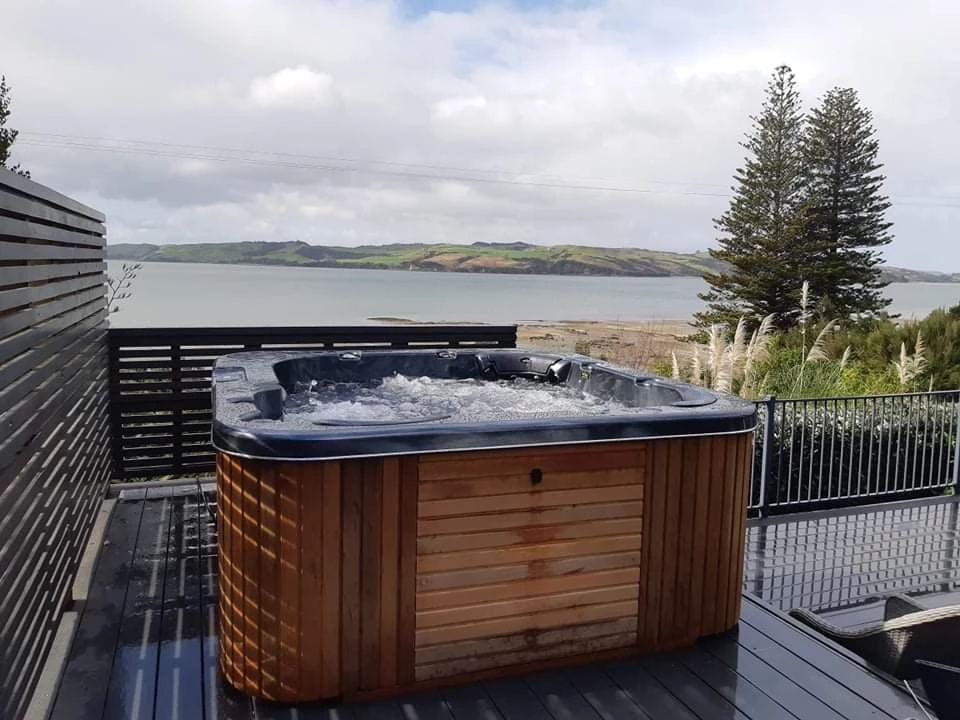 Offering quality swim spas & spa pools
Partnering with the popular Australian made Sapphire Spa brand, we offer spa pools, swim spas and portable 6 metre pool and spa combinations. Sapphire Spas are the only fully Australian accredited company manufacturing spas for Export around the world.
Nick and Tash are here to guide you through all the different types and arm you with the information you need to make an educated decision on which one is right for you. We can find you the perfect swim spa that is energy efficient and at the same time practical and relevant to your family's needs.
SERVICING YOUR LOCAL AREA
Our specialised team provides prompt servicing in the Whangarei area also covering right out to Mangwhai, Waipu areas and all places in between, providing an extensive range of high quality Australian made Sapphire Spas and swim spas.
Our service and valet team are on hand to provide you with friendly and knowledgeable advice and will even look after your pool or spa for you, leaving you free to enjoy your relaxation time in your new spa or pool.
Call our store for updated open hours or please email tash@thedeepend.co.nz
Come in and see Nick, Tash, Tony, Simon, Regan or Justin at 26 Port Road, Whangarei for great products, great service and great advice. See you soon… 'LOCALS SUPPORTING LOCALS'