Pool Clinic in Wanganui have over 25 years experience in the Spa and Pool Industry. Born and bred in the local area, we are a family owned business and would like to welcome the community to visit our store.
Our reputation for providing a professional, friendly service is well known and respected. Our dedicated team are enthusiastic and can provide you with full product knowledge and a backup service second to none,
As one of the leading spa suppliers in Wanganui, we are proud to sell the Australian Made & Owned Sapphire Spas range. We can look after everything from water testing & chemicals, pool & spa servicing, new swim spa and spa pool installations and offer a full range of spa pool accessories. We're your one stop shop for everything pool & spa!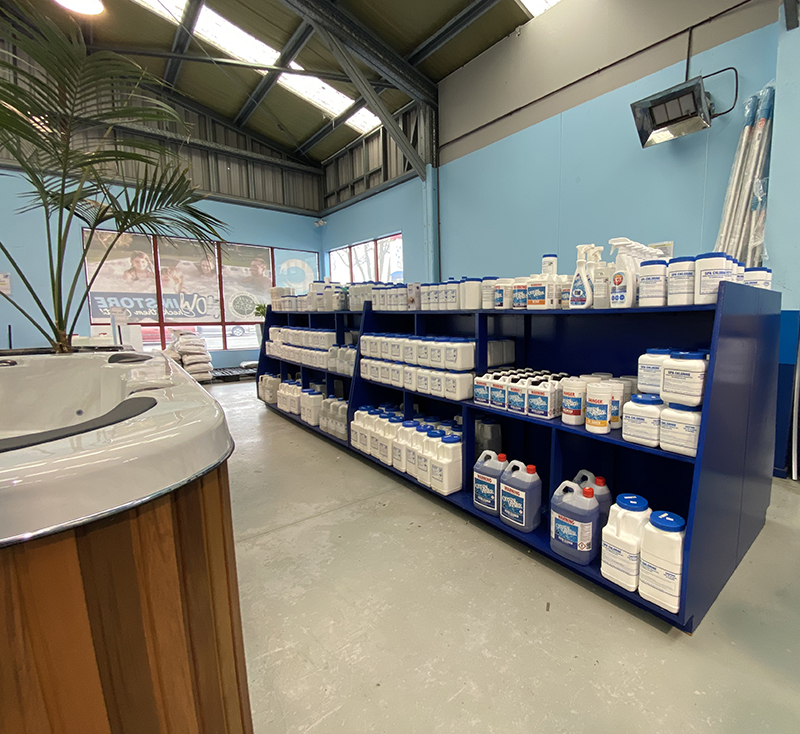 We are proud to have partnered with Sapphire Spas and offer their comprehensive range of spa pools and swim spas.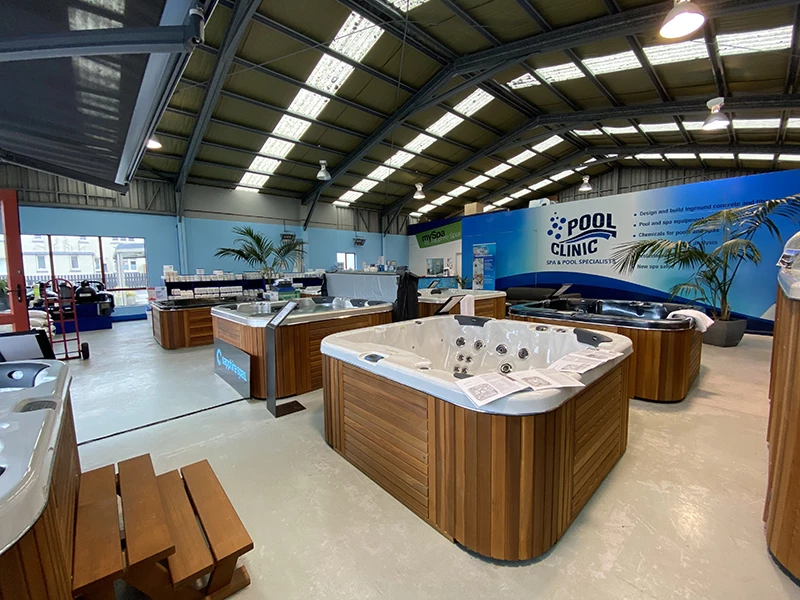 Customer support and onsite service is our number one priority and we pride ourselves on arming you with the knowledge to make an educated decision on which spa tub to purchase, as well as unmatched after sales support, chemical sales, spa servicing and advice. Additionally, we can supply spare parts for spas and pools from all of the major manufacturers.
We offer our customers a comprehensive handover on delivery of their new pool spa to ensure that you understand how to fully utilise the spa, maintain it as well as answering any questions you may have about it's operation or water chemistry.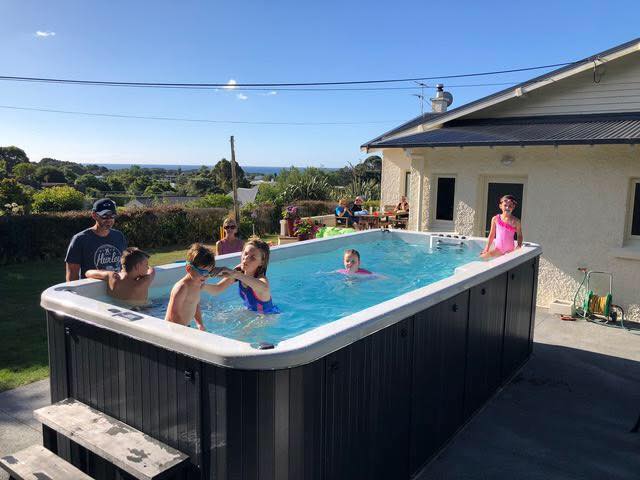 Offering quality swim spas & spa pools
Partnering with the popular Australian made Sapphire Spa brand, we offer spa pools, swim spas and portable 6 metre pool and spa combinations. Sapphire Spas are the only fully Australian accredited company manufacturing spas for Export around the world.
The team are here to guide you through all the different types and arm you with the information you need to make an educated decision on which one is right for you. We can find you the perfect swim spa that is energy efficient and at the same time practical and relevant to your family's needs.
SERVICING YOUR LOCAL AREA
We are a locally owned family business and we cover an area from New Plymouth to Taumaranui, Wanganui and through to the Rangitikei.
Our WANGANUI store is open Monday-Friday 9.00-5.00pm & Saturday 9.00-12.00pm
Come and visit our store and friendly staff; 'LOCALS SUPPORTING LOCALS'