---

Enjoying The Ultimate Experience With Your Own

Spa Pool

In

Nelson




---
Nelson is the perfect place for a pool party with a new spa pool. If your backyard isn't equipped to take full advantage of a beautiful scenary in the Naples of the Southern Hemisphere, then that situation needs to change, with a beautiful swim spa designed, delivered and installed just for you. If you're looking for a spa pool in Nelson then you need to know where to find the expertise which can deliver the right model for your individual needs. Whether you're seeking out a compact swim spa to make the most of a neglected corner in your backyard, or you want a dual zone model which offers all the benefits of a traditional swimming pool plus the massaging hydrotherapy jets of a swimspa, you can find the right fit to take full advantage of these sunny climes and turn your home into a haven.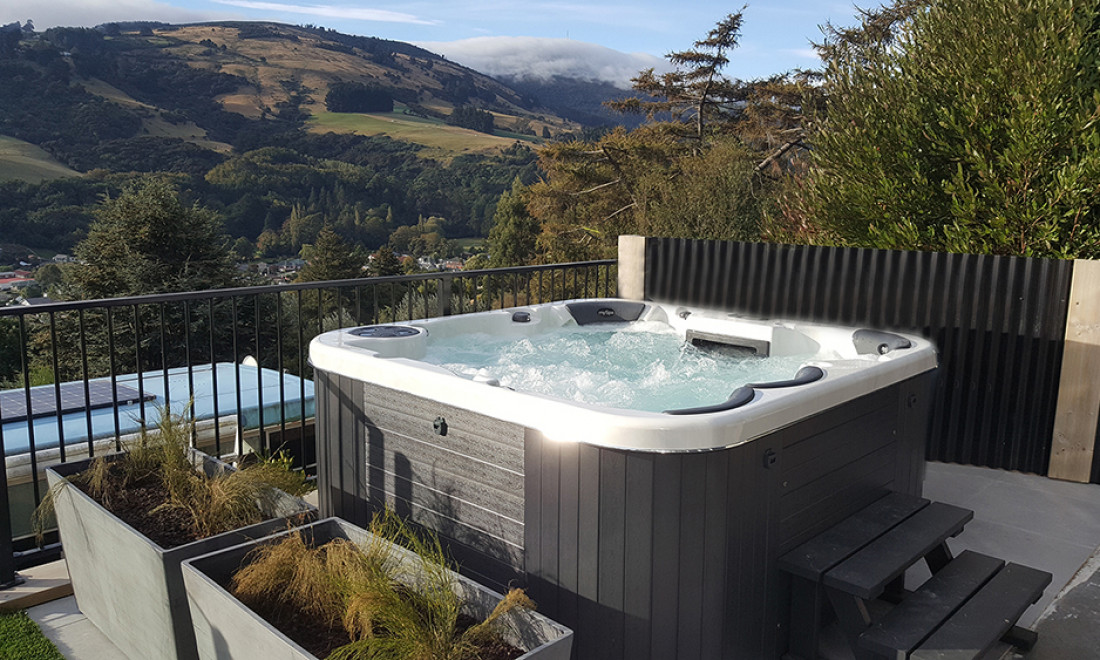 And if you're looking at swim spas Nelson residents would recommend, don't neglect the opportunity to investigate swimspas. These offer all the benefits of a heated pool but with increased space for lounging and relaxing so you can enjoy soothing massaging jets without having to do laps in water. It might take up more space than a traditional pool, but it's the perfect way to enjoy your favourite pastimes without sacrificing all sense of luxury. So if you want to bring a little bit of luxury right into your backyard, check out what Nelson has on offer from Sapphire Spas.
Sapphire Spas is an Australian export with a comprehensive knowledge of our trade. Our range of luxurious spas are designed, built and made across the water in Australia, so you're guaranteed to get a quality product with an experienced installation - there's no better place for a spa pool in Nelson. With years of expertise and 16 New Zealand outlets, you're in safe hands to make an informed choice on how to buy a spa pool, what it will cost, and which design is right for your lifestyle.

---

Our Range of

Spa Pools

in Nelson


---
If you're spending more time at home and wanting to make the most of the space you have, planning to make your house more sociable and host some parties, or simply looking forward to relaxing and spending some time with loved ones, the addition of a spa pool can completely transform your outdoor space. With a huge range of swim spas for sale, we'll find the one that ticks every box for your needs.

Family Spas: Our spa pool range starts with the family spas, this range provides room for more than 2 people if you have a kids and want space for the whole family to get involved.

They're especially popular among families with young children.



Compact Spas:

Next we have our compact spas. These are ideal for those who are limited on space, or a couple planning to use their spa pool privately. Sometimes good things come in small packages, and this is definitely the case here.



Luxurious Spas:

Luxurious spas from our showrooms in Nelson take your experience to the next level. Not only are they much more substantial than compact and family spas, but they also feature three pumps, providing an unforgettable massage experience. With one of these tubs, you can sit back, relax, and get the VIP experience. There's nothing quite like it.



Entertainer Spas: If you want to turn your home into more of a social space and finally start hosting those pool parties you've always dreamed of, then the entertain spa range is the one for you.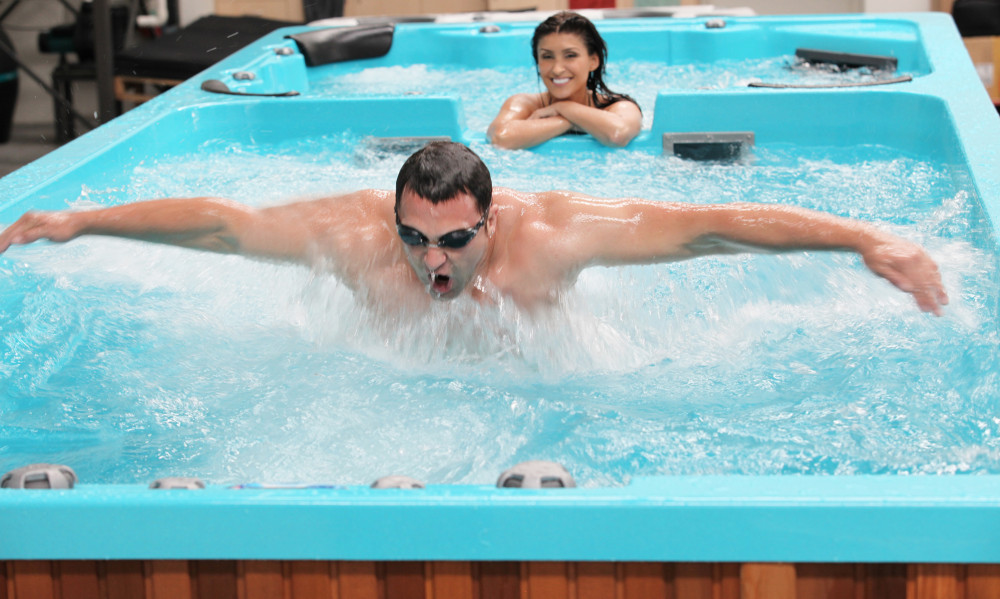 There are many different models to choose from, so you can create the experience that you want. Swim spas cost different amounts and can hold different numbers of people, so understanding which one will suit you is something that Sapphire Spas can help you out with.
---
Here's some of our best selling swim spas for family, fitness & fun.
---